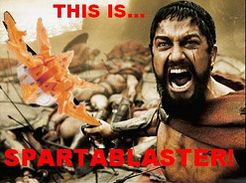 About Me
[
]
If you vandalize I will track you down and you will be taken care of by my contacts in the C.I.A. It will all look like an accident... SO BEWARE!!!!!!!!!!
To avoid confusion I am a boy.
I am a Ventus Brawler and most of my Bakugan are Ventus. My Guardian Bakugan is Ventus Hawktor,which I own as a Deka Bakugan. My Bakugan Trap is Hylash and my Battle Gear is Twin Destructor.
My Guardian Bakugan that I got in Bakugan Dimensions is Ventus Viper Helios
I am a member of Team Ventus.
I live in Edmonton,Alberta,Canada.
If you have any questions I will try my best to help you.
Wikias I Edit
[
]
Bakugan Wiki
Bakugan two Wiki
Inheriwiki (Eragon Wiki)
Wikis I used to edit
[
]
Wikipedia
Golden Retriever Wiki
One Wiki To Rule Them All ( Lord of the Rings Wiki)
Wikis I have certain rights on
[
]
Admin Rights
[
]
Mr Potato Head Wiki
Golden Retriever Wiki
Bakugan Wiki
Rollback Rights
[
]
Bakugan Wiki
Mr Potato Head Wiki
Golden Retriever Wiki
Crat Rights
[
]
Goals on this Wiki
[
]
10 edits done
25 edits
50 edits
100 edits
150 edits
250 edits
500 edits
1000 edits
2500 edits
3000 edits
5000 edits
6000 edits
8000 edits
10 000 edits
Being an Administrator
Being a Bureaucrat
People I talk with
[
]
Bakugan
[
]
Pyrus
[
]
Aquos
[
]
Darkus
[
]
Ingram
Subterra
[
]
Coredem Hammer Gorem
Hynoid
Haos
[
]
Tigrerra
Ventus
[
]
Oberus
Hylash
Spin Ravenoid
Skyress
Harpus